Could this teaser countdown clock on
Find Makarov
be a soon to be revealed CoD:MW3? Most likely. With Makarov getting away with all that scandal in MW2, its pretty safe to say that it's probably going to be some sort of teaser that picks up where his carnage left off. The countdown is set to end this upcoming Monday, so we'll see then. I for one can't wait. I play a lot of Black Ops on PC, but I'm already ready for another Modern Warfare. I'll post an update on Monday.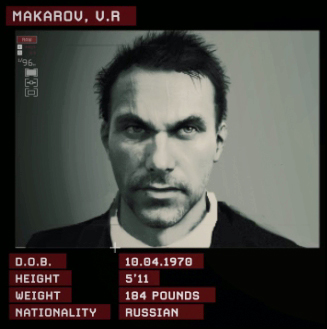 If the next game follows in line with it's previous titles, we can expect to see the game this Fall 2011.

UPDATE: Seems the site is having some trouble and is either down due to traffic, or has been pulled down.